Family friendly and spectators are welcome. Bring a group and make a day of it. Bonita Lakes is a wonderful place to visit any time of the year.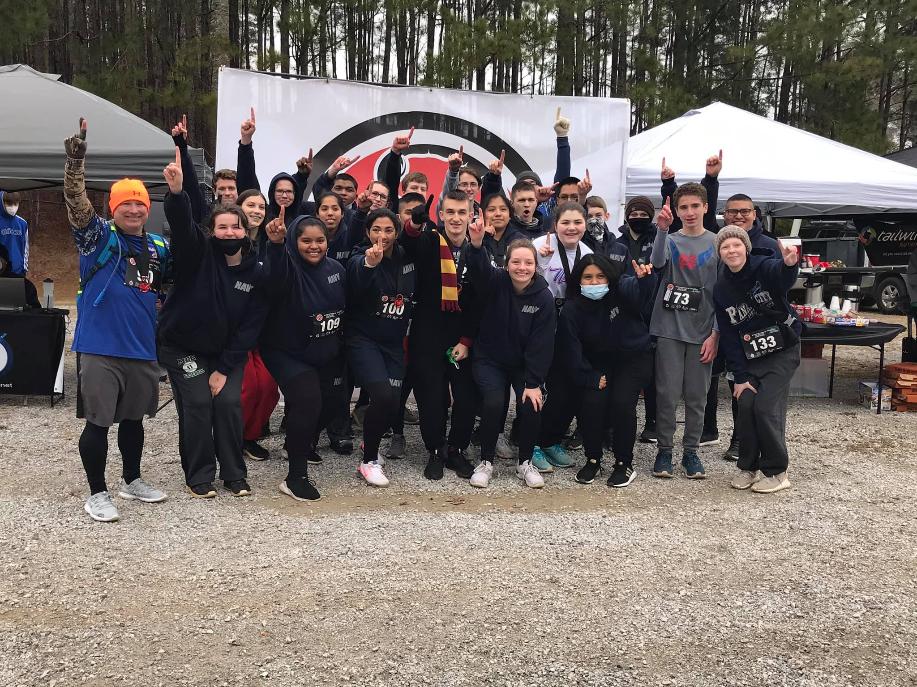 Neshoba Central ROTC
HRm64Q_0A RO
Once you enter Bonita take a left after the gate and follow the road to, up and over the dam and proceed to the boat landing. The race is held near the boat landing and early birds get the best parking spots.

Race Date: January 6th, 2024
Race Location: Bonita Lakes Park - 66 Bonita Reservoir Road - Meridian, MS 39301
Race Time: 50K will begin at 6:30 am - 25K will begin at 7:00 am & 12.5K will begin at 7:15 am
Course: Single track and some jeep trial in Bonita Lakes Park.
The course is based on a 7.78 mile loop that runners will run multiple times (50K 4 times -- 25K 2 times --12.5K 1 loop) Each runner must complete the entire course as it is designed and stay on the route to qualify for awards. Short cutting across trails is not allowed and will result in DQ if discovered or reported and found to be true. Please don't do it.
Benefiting: Proceeds to be donated to the National Alopecia Areata Foundation (website: naaf.org)
Shirts: Each registered runner will receive the official Great Scorpion Trail Run t-shirt. 50/50 soft tee with the official race logo and dates.
Parking: There will be limited parking at the area of the Start/Finish and all spots are first come first serve. Additional parking in the boat landing and up the boat landing hill by the upper rest rooms.
Camping: Camping is not allowed at Bonita Lakes Park. There is a camp ground Clarkco State Park 21.2 miles from the start/finish that has great camping. (website: Clarkco State Park)

Medals: Each finisher that completes the entire distance of 12.5K, 25K or 50K will receive the official finish medal for that event. Any course cutting will result in forfeiture of finisher medal for either distance.
Awards 50K & 25K & 12.5K: Top 3 Males and Top 3 Females in each race. Also, Masters male and female, Grand Masters male and female and Senior Masters male and female for each race. (If you sign up for one race and step down, you will still be awarded a finisher medal. However, you will not qualify for awards)
Swag: We're putting together a nice grab bag
Aid Stations: Due to the length of the single loop, there will be two official aid stations that will service the runners on the trails. As in all trail runs, runners are expected to carry water bottles and nutrition along on the course. Water coolers will be provided at both official aid stations and runners will pass both on each loop.
Bathrooms/Port-a-johns: Port-a-johns will be located at the start finish area. We are looking into also having one at the 5 Points check point which runners will pass through at 2 points in the race.