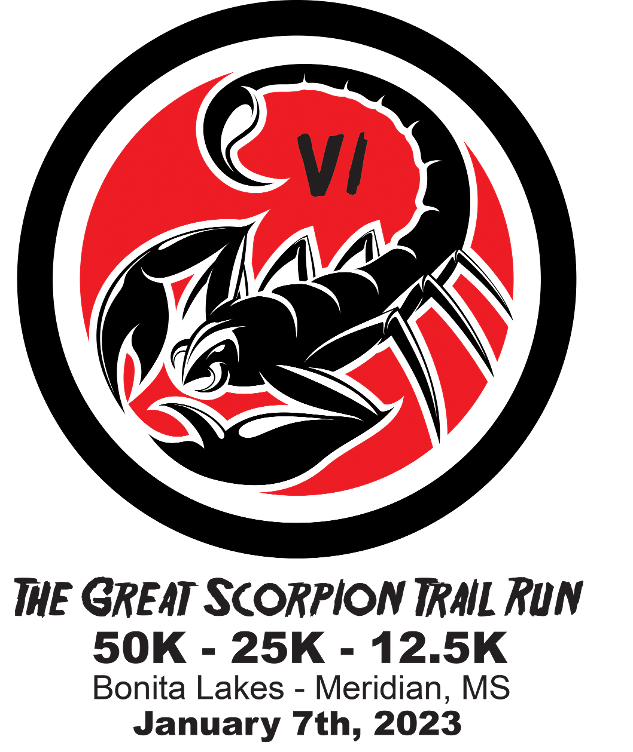 Bonita Lakes Park - 66 Bonita Reservoir Road - Meridian, MS 39301
Brought to you by these fine sponsors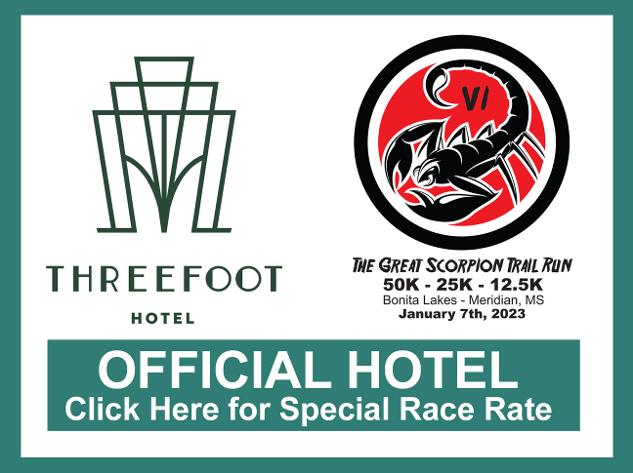 We will once again offer Scorpion patches in 2022! The first 250 to register for the race will receive the Scorpion patch to sew onto their race bag or jacket or wherever.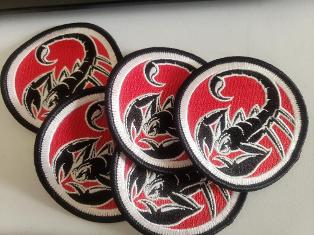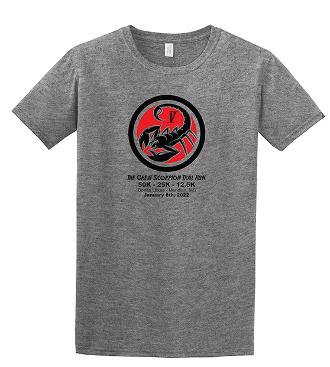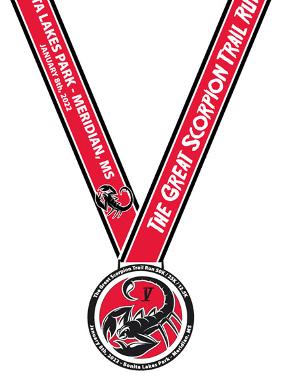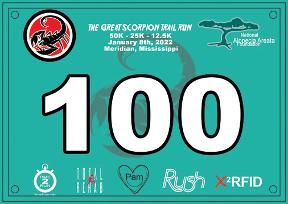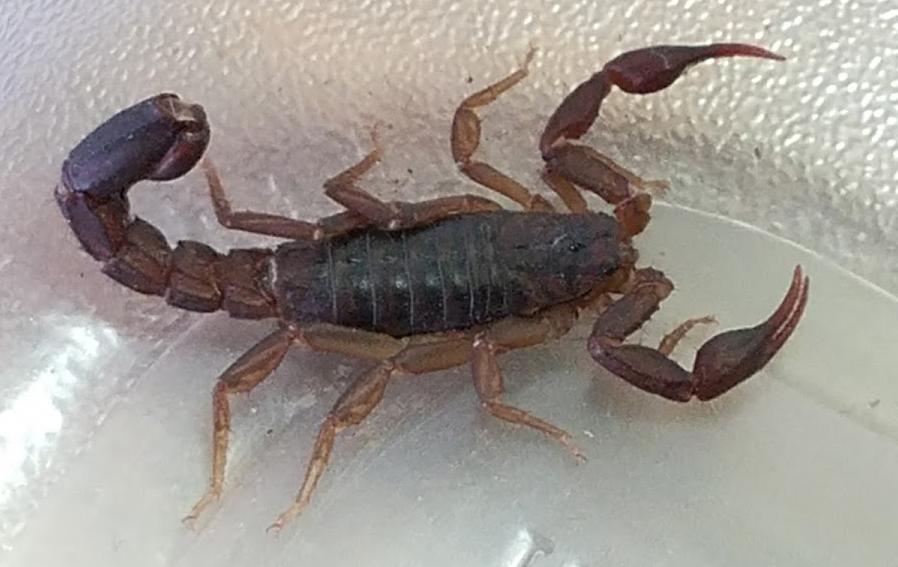 Actual Bonita Lakes Scorpion
2022 Overall Winners
50K
JONATHAN FARYADI Charlotte, NC
NATALIE HALAPIN Kenner, LA
25K
CHRISTOPHER MIXON Jackson, MS
ANGEL OVERSTREET Magee, MS
12.5K
JACKSON STROUD Philadelphia, MS
ALYSSA FROST Hattiesburg, MS


The Great Scorpion Trail Run is coming to Bonita Lakes Park in Meridian, Mississippi on January 8th, 2022. Bonita is one of the region's great trail systems and has a little known characteristic; scorpions. What better way to pay tribute to these little critters than to give them their own race. Join us for one of Mississippi's ultra experiences. Choose from either the 50K, 25K or 12.5K, but come be a part of this amazing race. Benefiting the National Alopecia Areata Foundation. Learn more about Alopecia here and join us on January 8th, 2022 in Meridian, Mississippi.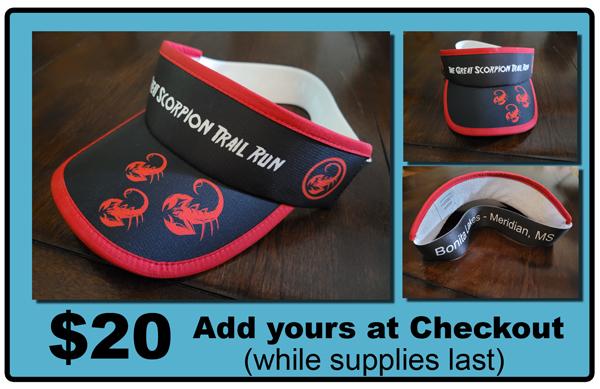 Anna Kay Bennett - 12.5K Finisher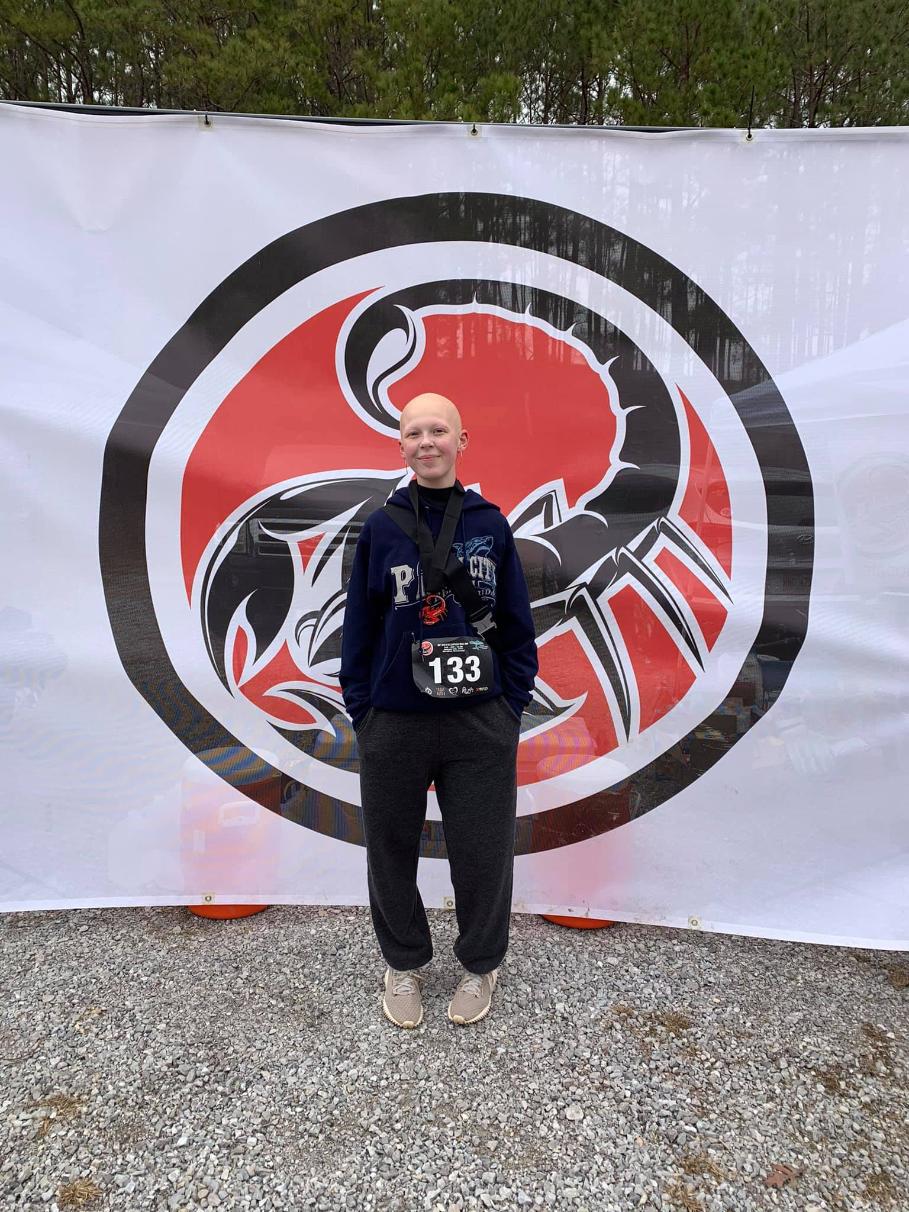 Family friendly setting and parking on the course for personal aid stations.
Some of the awards that we make custom for the race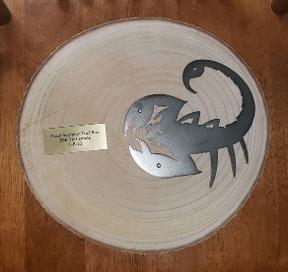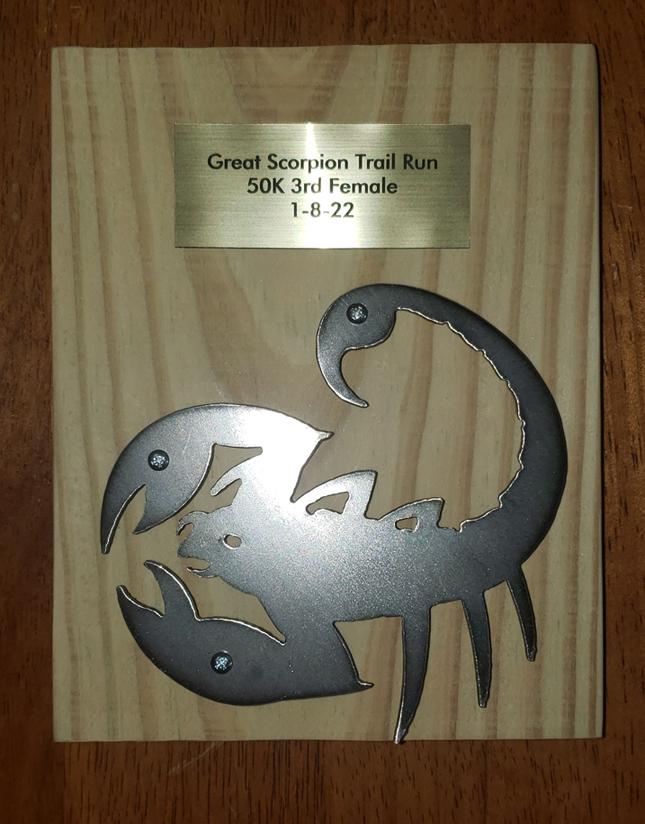 The Great Scorpion Trail Run 8541NE Pines Dr. Meridian, MS 39305